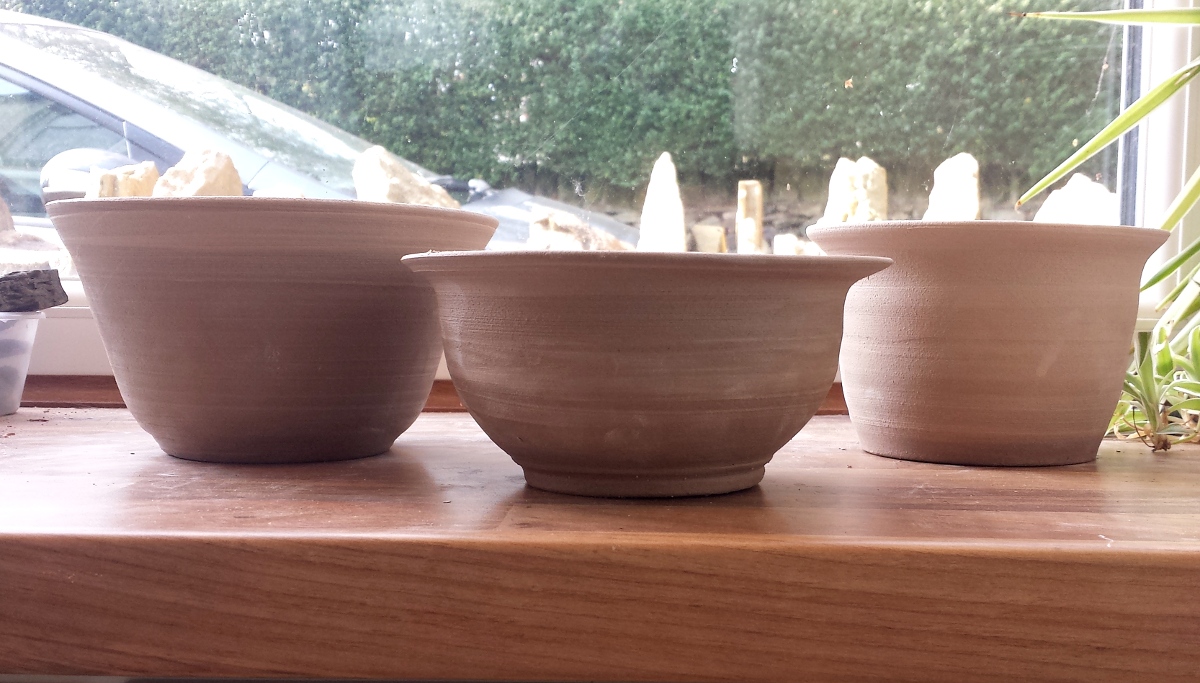 1. The pots I threw the other day just need a little wipe around the bottom and they look finished. (Well, unfired and unglazed, but you know, sort of finished.)
2. I crawl into the eaves and dig through a bag of old bedding (from our double bed days). I find the sheets my mum gave me from her stash when I first left for uni – still bright orange and bright turquoise (respectively) even though they're older than me.
3. John finds an old home video from 2001 – when we were just becoming good friends. It's from a birthday party held at my (later our) old house: it's lovely to see it again in its happy heyday, with our beloved late cats running around too. We look frightening young.