1. Looking out over the snow rooftops of Bradford and eating meat that has been sliced so thinly that it's transparent. (The smoked beef and the lomo de cerdo melt on the tongue.)
1b. A good haul of social history-ish books from Oxfam.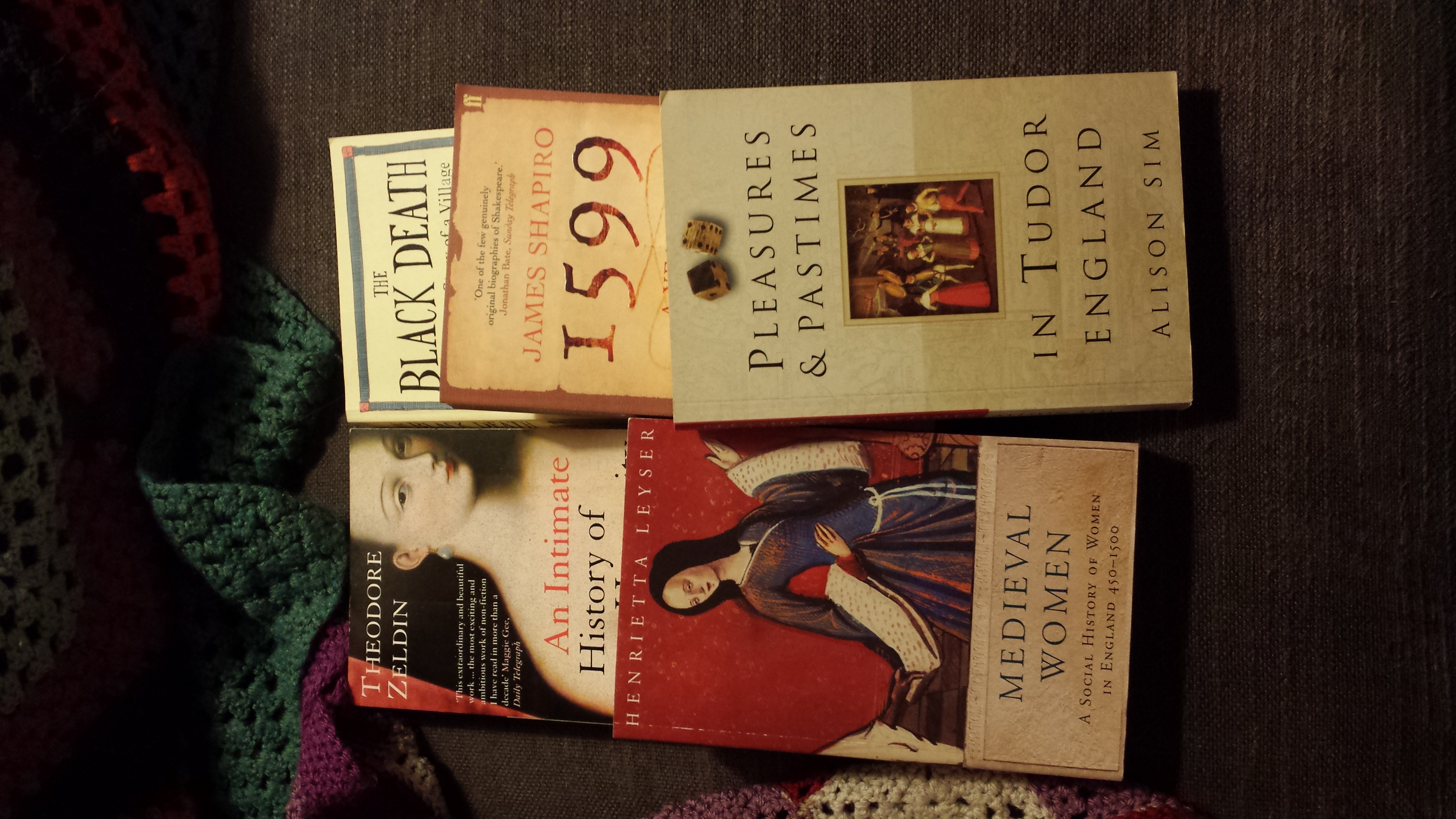 2. We didn't meet much snow on our earlier walk so I take Lily on a little stroll over to Wood Hill, close to dusk. On the way, and quite a way from the house, we meet Strange who is out on her own adventure. She approaches meowing and noisily accompanies us the rest of the way. Just before we head back, I pick her up for a hug, to warm her cold feet, then the two of them walk back home together.
3. O's garden – just a few miles away – has proper snow, not like the thin frozen stuff near our house. Lily carves paths in it as she scampers back and forth: she adores his garden anyway but this makes it so much better. And because it reflects the distant streetlights, I can watch her having fun.
3b. We always make each other laugh as a group but tonight I notice little jokes shared between individuals instead. Just about each pairing has some private exchange back and forth.