1. Just waking up, I can't focus far: the dog's whiskers – those little pointless things that are sometimes invisible and sometimes all you can see – blur and sharpen as I look at them then beyond.
1b. Strange-cat jumps on the bed to say hello. Backlit by the morning sun, I look at the veins in her ears – the one that goes around the edge and all the little ones branching off from it.
2. The colours are perfectly peacock – very nice to play with.
2b. It's a bit of an experiment – an excuse to play with fibre and colours more than anything – but it turns out just as I'd imagined.
(I was making a little felt pouch to hold my phone and, in a separate little compartment, keys or bank cards/a couple of notes when I go out. This is it when it was still very wet. It's still drying now, but then I'll hopefully embellish it to highlight the stem and shape of the feathers, which got blurred during the felting process — I'll probably just handstitch lines but might add a few seed beads if I fancy a little sparkle.)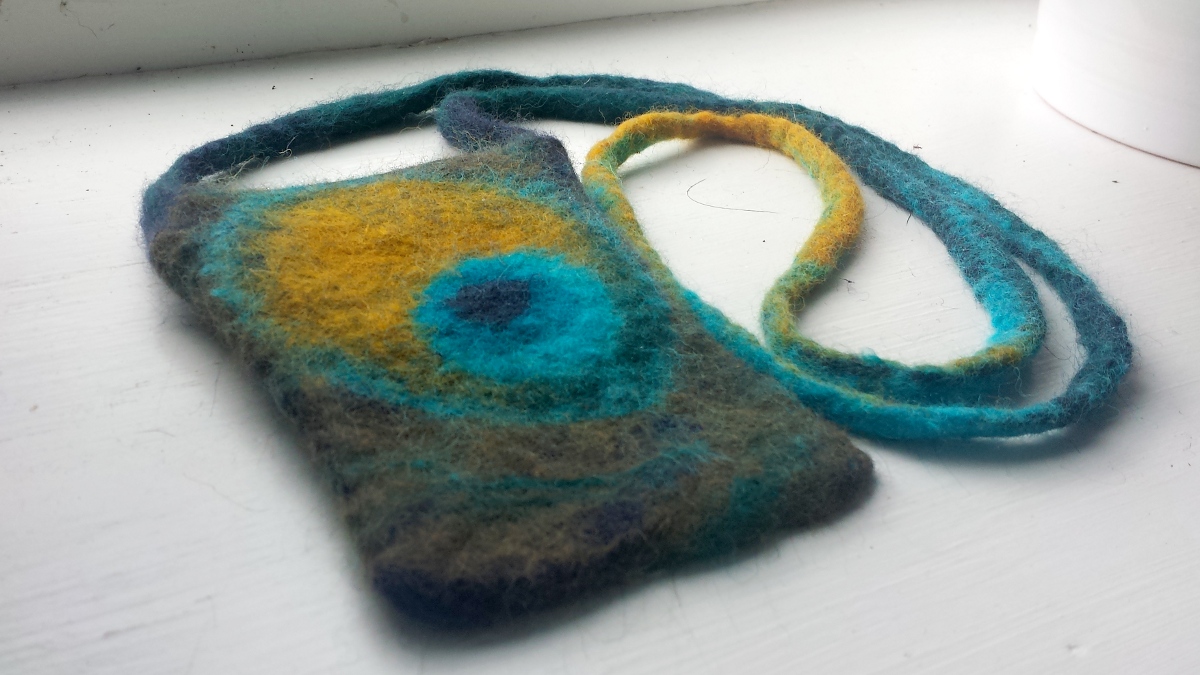 3. The smell of water from the garden – that fresh scent of summer.
4. Enjoying the echo under the bridge.
5. The frozen chocolate is a warm mink grey and it looks as soft and fuzzy as velvet.