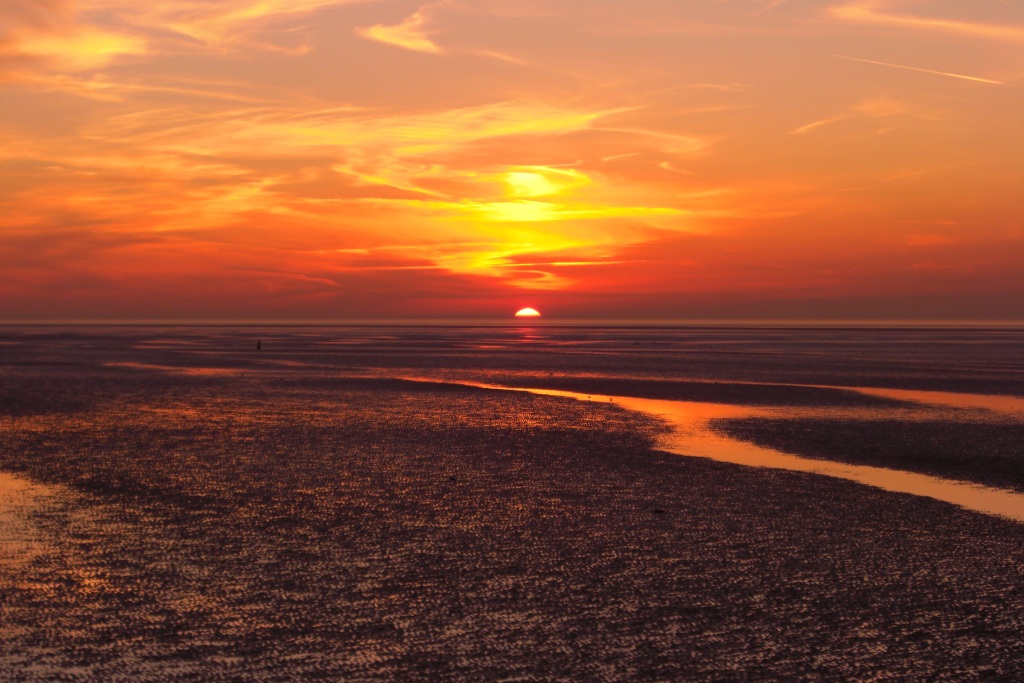 We took a trip to Southport today for a day out and to see my mum'n'dad – and we got a lovely day for it for a change – sunny, crisp and clear.
We bought some books (including a cool photo one on human dissection), wandered around the town for a bit and ate some fresh donuts before strolling off down the pier in time for sunset – well, coincidentally being on the pier at sunset anyway. For once the sea looked to have been in to almost the sea wall in recent times so the dying sunlight reflected quite beautifully off the sand and I took some photos. I used the "Sundown" setting on my camera sometimes (the redder pictures) and the standard setting the rest of the time (the ones with the blue sky). I'm quite impressed by how my little camera managed it – as usual, all I've done to the photos is scale them – haven't changed any colour levels or anything.
After all that perambulation of the pier, we went to the Guesthouse pub for John to try a Southport Brewery beer but they didn't have any on so he had to have something from Blackburn or somewhere instead (he said it was still good). After that, we went home so Mum could make us some home-made chips (actually from potatoes and fried! such a novelty these days!) and we all watched some godawful thing that passed for Saturday night prime time TV.
Then John and I had a heated discussion about the welfare state, the role of government and the two-party political system in the car on the way home.
It was a good day.
(Manhattaners, aka Andrew: I took a picture of the majestic building and of the foyer through the letterbox – see the small Manhattans subset. I so wished I'd thought ahead and seen if I could have arranged to go inside… next time maybe. I also took a picture of the Back Bath Street roadside because we were passing and it felt it needed remembering since we forgot about the skipping at Christmas. Next time maybe for that too.)